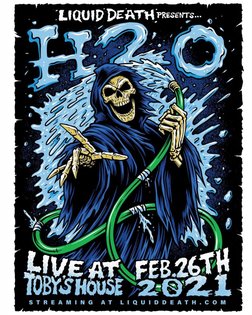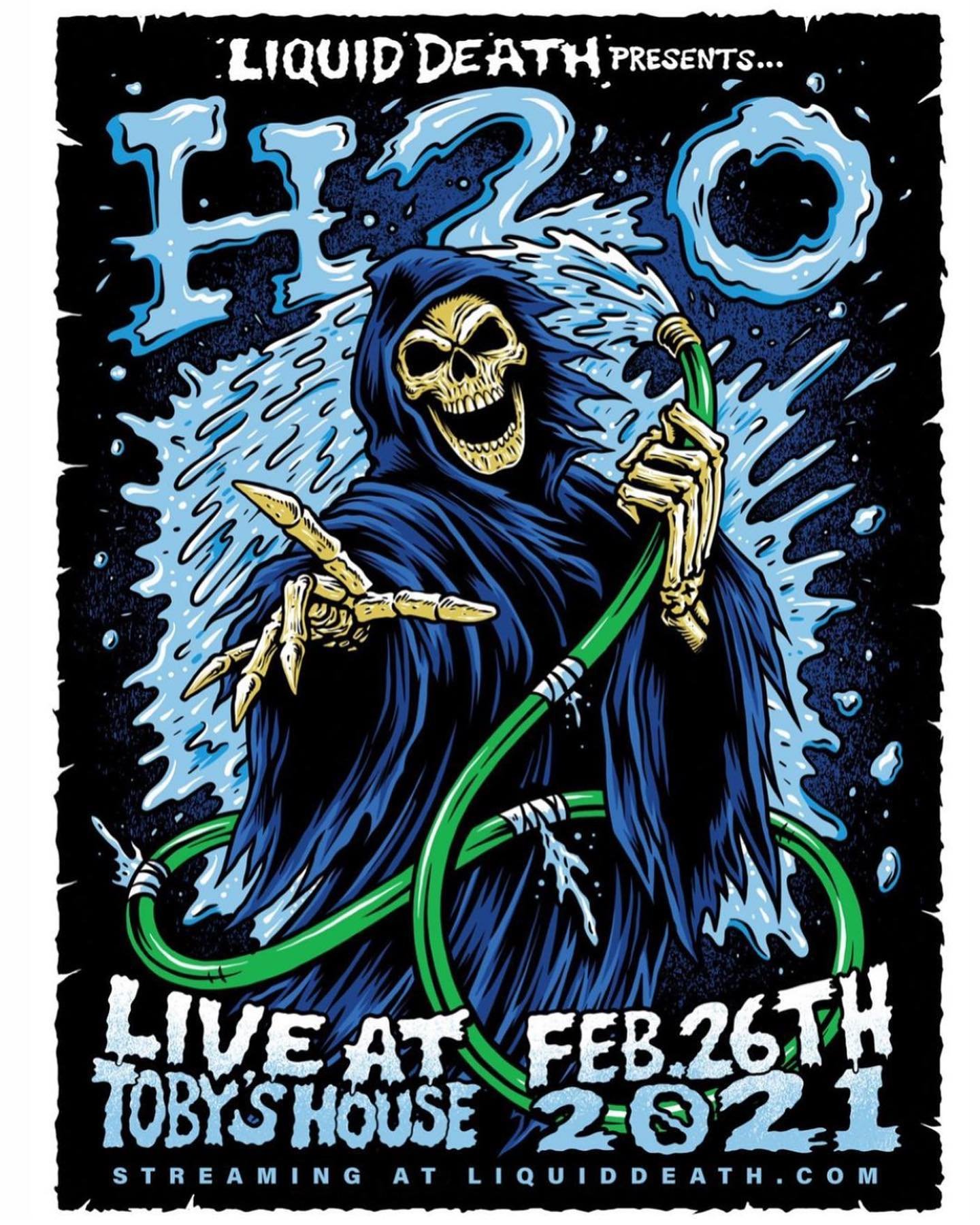 Date
Friday 26 February 2021 at 5:00pm
Location
Toby's House
Unknown, Los Angeles, United States
Description
That's right quarantinos! We know lockdown has been brutal, but we're here to bring another kind of H20 into your home: the legendary punk hardcore band.
So sticker up the tiles in your cool aunt's bathroom, cultivate the smell of crust punks in your rumpus zone, and puke on the carpet a few times because it's all coming at you on Friday 2/26. Liquid Death proudly presents: H20 Live at Toby's House.
The stream is happening on liquiddeath.com on Friday 2/26 at 5pm PST
In these dark times, we all hate that we can't chug beer in the bathroom stall at the warehouse where H20 normally plays, but we can all stay hydrated during the stream of this exclusive covid-safe event. And if you need to go chug a beer in your grandma's bathroom between songs, that's okay too.
See ya in the pit or whatever the digital version of that is.
Don't want to see ads? Upgrade Now